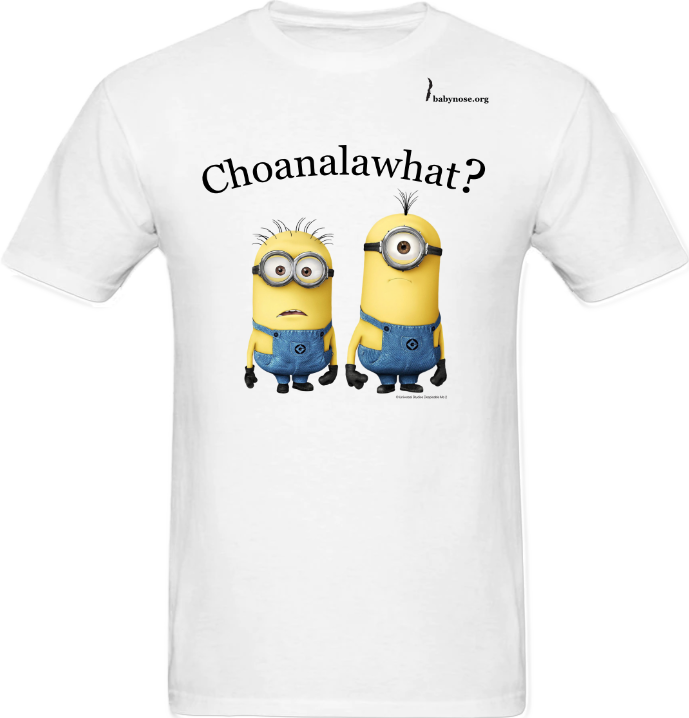 Support Awareness of Choanal Atresia
Buy a T-shirt and help build awareness of this important birth defect. The funds for this campaign will be used entirely in support a grater awareness of Choanal Atresia. We conduct a mailing campaign to doctors who deliver babies such as pediatricians, OBGYN's, family practitioners, and mid-wives, many of whom are completely unaware of this life threatening birth defect or unaware of the seriousness of CA.
Since Minions have no nose, they can relate to children born with an inability to breathe properly, and that while the Minions are somewhat difficult to understand due to their speech, so too Choanal Atresia is very difficult for most people to pronounce.
Thank you in advance for your support!